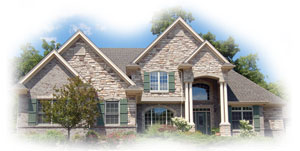 Welcome to my home page. Melville Appraisal is a leading provider of real estate valuations for the mortgage lending marketplace in Monterey, Santa Cruz, and San Jose Counties. With many years of experience in the business, we have a proven track record of reducing time, efforts and costs in managing the appraisal process. Tom Melville is a member of The National Association of Master Appraisers and was awarded the MRA designation in 1990. Member of National Association of Appraisers with designation MAA.
Tom is also an active Real Estate Broker and CEO of Tom Melville Properties in Aptos California. If you are looking to Sell or Buy Real Estate anywhere in California, Tom can also help you with your investment needs.
Cell Phone 831-883-0406
DRE 00774101 Broker/Certified Residential Appraiser

We are a leading provider of appraisals for:
Desk Reviews of Complex Assignment Appraisals
Estates
Lawyers
Mortgage refinancing
UAD Compliant Reports
FHA Approved
REO/Foreclosure
Divorce settlement
Primary and Secondary lenders
Our investment in training and technology has helped our customers greatly reduce their workload. By offering online appraisal ordering, coupled with automatic report status updates and electronic delivery of the final product, we are able to eliminate the run around and phone tag hassles associated with this process. And since this saves us money as well, we can keep our rates competitive with anybody in the industry.
Short turn-around times
Highest quality appraisal reports
Online status reports
Electronic ordering and delivery
Through this website, you can perform a number of tasks. Ordering an appraisal is just a click away. Or, spend some time and find out a bit more about the appraisal business. The more you know, the better decision you can make. And check back frequently, as our content is always being updated.